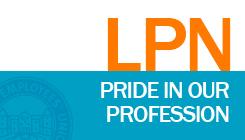 Health care is changing.
Across North America, LPNs are taking on new roles and responsibilities as part of a modern nursing care team where every member is utilized to their full scope of practice.
In B.C., our strong independent advocacy has secured greater respect and recognition for LPNs and their role in improving the quality of patient and resident care.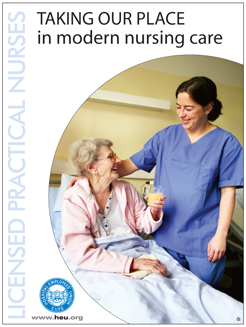 However, B.C.'s Health Professions Act and the Nurses (Licensed Practical) Regulation set out the regulation of Licensed Practical Nurses and currently place all LPN practice under the general supervision of a Registered Nurse.
If B.C.'s LPNs are to achieve the professional independence afforded their counterparts in other provinces, provincial regulations governing their practice must change.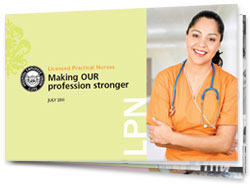 Nursing services provided by LPNs need to move  to a "restricted activities" model. Such a model would set out the activities LPNs can perform independently, and the activities that can only be performed with advanced training, specialty education, or under the supervision of another health professional.
In addition, LPNs must be provided with the education and support needed to take on new roles and responsibilities with confidence.
During National Nursing Week in May 2011, HEU distributed a discussion paper to LPNs entitled Taking our place in modern nursing care which takes on many of these issues.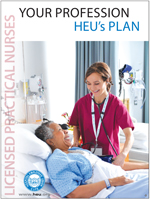 In June 2011, HEU brought together 60 LPN leaders for a consultation on the evolution of LPN practice in B.C.
Coming out of that conference, the union issued a report in August 2011 entitled Making OUR profession stronger. Last May, HEU released an updated version of the 2011 discussion paper called Your profession, HEU's plan.
It's all part of the union's dialogue with LPNs about how to move the profession forward, and to help LPN members achieve their professional goals.
In Oct. 2012, the B.C. government announced proposed changes to the regulation that governs LPN practice. The draft changes are posted here.
Licensed Practical Nurse Day
On May 13, 2012, the Hospital Employees' Union placed a series of print and web ads to let the public know how LPNs contribute to their health care. Click here to see our ads.