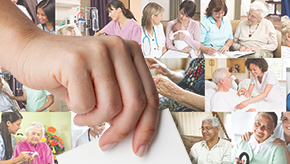 On May 9, British Columbians have an important choice to make.
We can continue down the same path we have been on for the past 16 years, or we can elect a government who will take a different approach to public services and working families.
HEU has compiled a brief summary of some of the key issues – affordability, health and seniors' care, child care and education, the environment – that matter most to HEU members, their families and communities, and highlights how the policies of the BC Liberals have made life harder for British Columbians over the past decade and a half.
For information on how to vote, visit Elections BC.