Image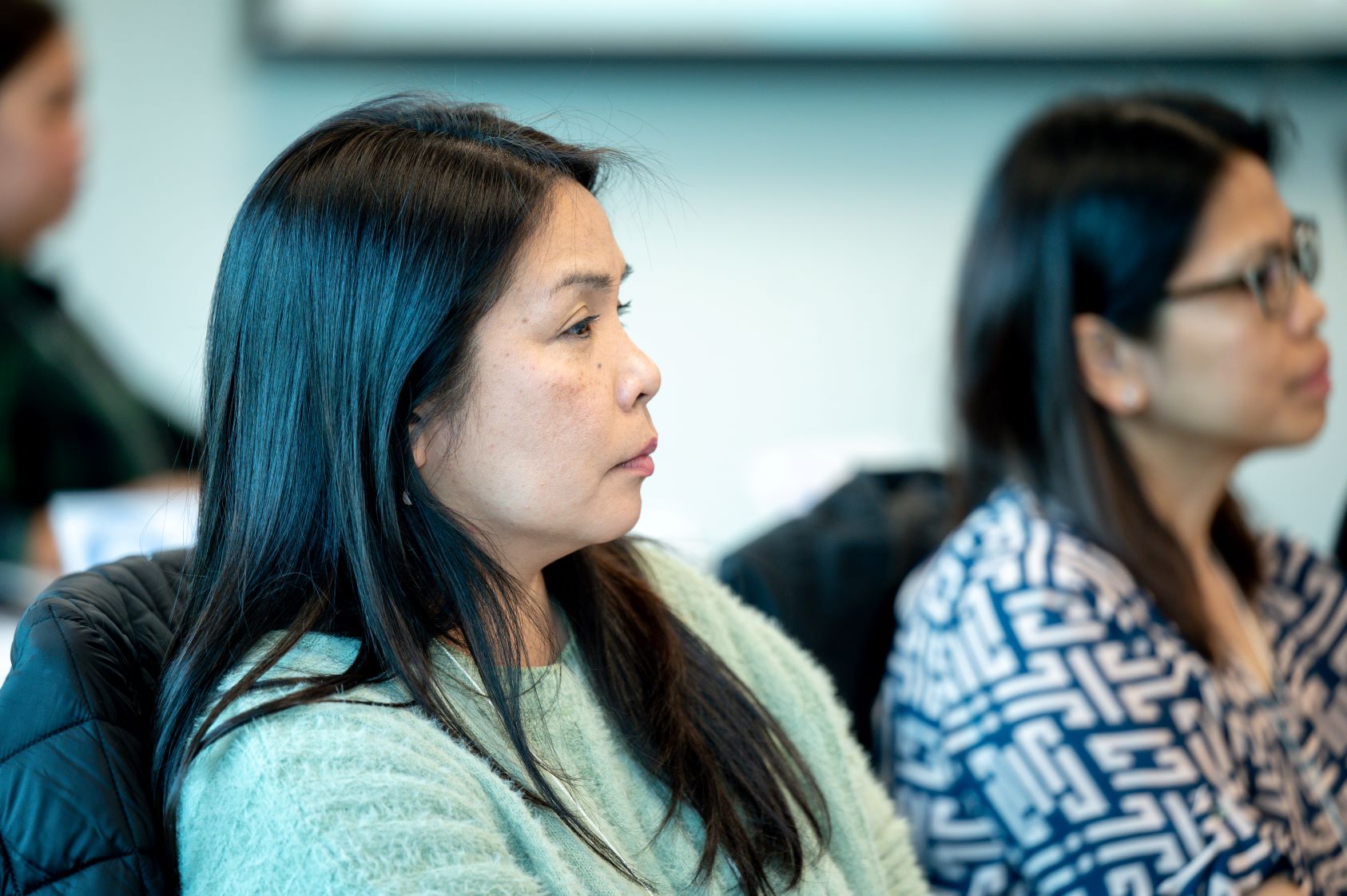 UPDATE: Due to high demand, registration for this training has been closed. Please stay tuned for future updates on this training.
HEU has partnered with MOSAIC BC to offer free online English language courses for HEU members. The HEU Language Training course is ideal for any HEU member who wants to:
Improve your English skills at your workplace;
Get English proficiency to qualify for health care training programs; and
Gain confidence in speaking, reading and writing in English
About the course
The course runs for six months.
You will study topics to help you communicate and feel more confident in your workplace.
There are eight modules covering workplace communication, workplace safety, patient interactions, and diversity and inclusion.
The classes are online. You will complete independent study activities on your own schedule on a Moodle site.  There will be weekly group workshops and one-to-one meetings with your teacher on Zoom.
There will be assessments throughout the course to help you see your progress.
At the end of the course there will be the opportunity to take an CLB (Canadian Language Benchmark) test, which is needed to apply for many training programs. 
Course Participation
Participants will be expected to:
Complete 5.5 hours per week of online independent study
Attend 1-hour weekly group workshops
Attend one-to-one online tutorials and coaching sessions with the instructor, as needed
Complete assessments, to track language progression 
Eligibility
The class is for HEU members with intermediate level English. You must have CLB 5 or 6 to enroll. HEU members will need to take a free language test to be admitted to the class.
Course dates
The dates for the course are as follows:
Cohort 1: January 2 – June 14, 2024 (6 months/24 weeks)
Cohort 2A: July 2 – December 13, 2024 (6 months/24 weeks)
Cohort 2B: July 2 – December 13, 2024 (6 months/24 weeks)
How to Apply
Due to high demand, application for this program has been closed. Please stay tuned for future opportunities to apply to this training.
About MOSAIC
MOSAIC (Multi-lingual Orientation Service Association for Immigrant Communities) is one of Canada's largest settlement non-profit organizations. MOSAIC has provided settlement English in the Vancouver area for over 35 years.  Since 2013 MOSAIC has developed and delivered specialized online language training, including: English for Construction, English for Mothers with Young Children, English for the Workplace, and language training for Employment programs, such as Career Paths for Business Professionals.
If you have any questions about the course, please contact:  Martin Zhang, Program Administrator, MOSAIC BC, at mfzhang@mosaicbc.org.