Image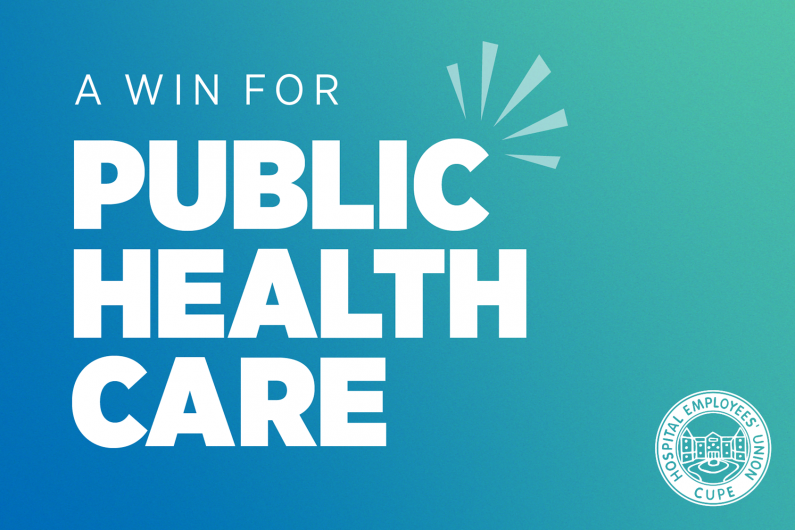 B.C.'s highest court has upheld a 2020 lower court decision rejecting arguments that B.C.'s ban on extra-billing and private health insurance is unconstitutional.
The legal challenge to the principles of Medicare launched by private clinic operator Dr. Brian Day in 2009. It is expected that he and the other plaintiffs will seek leave to appeal today's decision to the Supreme Court of Canada.
HEU secretary-business manager Meena Brisard says today's ruling is an important victory for the principles of equity and access to health care, but also a stark warning that the federal and provincial governments must commit to reducing barriers to timely access to surgeries and other procedures.
"Entrenching a parallel private system of care based on ability to pay is not the answer and will make wait times longer," says Brisard.
"We applaud today's decision but also urge federal and provincial governments to make the required investments in our public health care system so that we can improve access and equity.
"Earlier this week, B.C. premier John Horgan and his counterparts called on the federal government to boost its contribution to health care costs.
"While the constitutional responsibility for delivering health care lies with the provinces, it is a national project founded on the principle of fifty-fifty cost-sharing between federal and provincial governments.
"Medicare's principles of equity and access can be defended in the courts. Let's not let them be undermined by a lack of resources and planning."