Over 2023 to 2024, the union is undertaking a review of the education program offered to members (including workshops and other forms of training). During the pandemic, HEU had to innovate and find new ways of delivering training to members. The Education Program Refresh is an opportunity to assess how effective our union training is and where we need to fill some gaps.
Image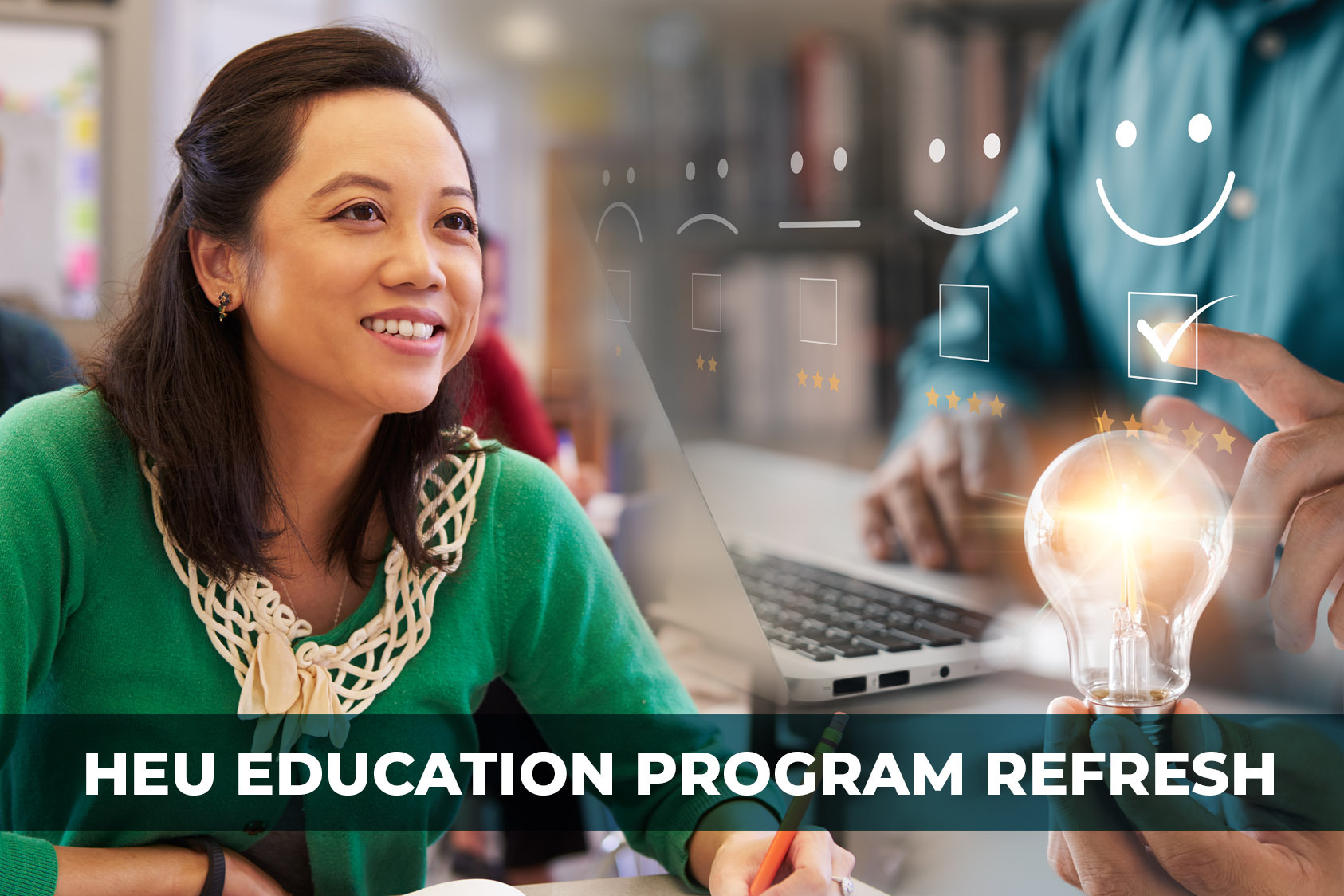 HEU's education program is core part of our union's work. It aims to meet members' needs to develop leadership skills and support strong locals.
The Education Refresh is an opportunity for members to share their thoughts about HEU's education program. This Refresh is also an opportunity for the union to respond to any changing training needs for members.
Education Refresh Timeline
Phase 1 – Information Gathering: Fall 2023 to Early 2024
Phase 2 – Piloting and Creating: Spring 2024 to December 2024
We want to hear from HEU members!
During Phase 1, HEU will be soliciting feedback from members in two ways:
Online Survey
HEU members are invited to complete the HEU's Education Program Refresh survey and share your thoughts about the current programs and ways that it can be improved. Once you complete the survey, you'll have an opportunity to enter your name in a draw for one of three $100 HEU Store gift certificates or one of 17 $25 HEU Store gift certificates.
Discussion groups
HEU will also be organizing a series of discussion groups with members to collect data about our training. If you'd like to participate in a discussion group, sign up below.
Deadline to sign up: November 30, 2023
Sign up for a Discussion Group  
Questions? If you have any questions about HEU's Education Program Refresh initiative, please email members@heu.org